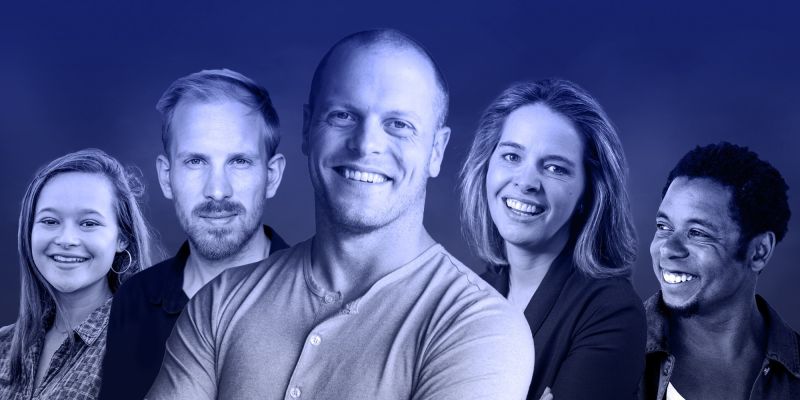 Amsterdam Business Forum 2023
The IMPACT EDITION - For leaders who want to have positive impact!
The best leaders and best companies are the ones that make IMPACT. Impact on their employees, impact on their customers and impact on the world of tomorrow.
Maximizing IMPACT is your crucial task as a leader. You hold the key! At Amsterdam Business Forum 2023, world class speakers will share their best insights with you. On three crucial levers to maximize impact:
1. Impact Business (with Rutger Bregman): How do you blend business and purpose into your company's DNA?
2. Impact Culture (with Erin Meyer): How do you build an outstanding corporate culture that ignites innovation and attracts top talent?
3. Impact Leadership (with tim Ferriss): How do you amplify your impact as a leader? Help people grow and excel as a professional and person?
At Amsterdam Business Forum, you'll get the right ingredients to get started: outstanding speakers, brilliant practices and a community of great minds in the audience.
UPDATE: over 900 leaders and enterpreneurs already booked a seat for Amsterdam Business Forum 2023. 
08.30 Registration
09.00 Start seminar
Block 1 Impact business


How do you merge business and purpose in the DNA of your company? Making an impact as a business philosophy: that's how it work

Moral Ambition is a business model: Rutger Bregman (45 mins)

Talkshow – World Class Impact Companies Learn from the leaders of world-class impact companies:

• Ben & Jerry's – Lilian Geijsen • Tony's Chocolonely – Douglas Lamont

Break 1 Side events


A break full of side events: • VIP session with Rutger Bregman • deepdives with leading experts in Better Business • and much much more

12.30 Block 2 IMPACT CULTURES


How do you build an outstanding corporate culture that ignites innovation and attracts top talent? In this block you will learn how to build a culture that makes work awesome.

No Rules Rules Erin Meyer (45 mins)

Talkshow – World Class Company Cultures Learn from leaders with brilliant company cultures:

• Netflix – Marta Munk de Alba • AFAS Software (European Winner Great Place to Work) – Britt Breure

Young leaders as changemakers in your team - Melati Wijsen

14.00 Break 2 Side events


A break full of side events: • VIP session with Tim Ferriss (40 mins), hosted by Alexander Klöpping and Ernst-Jan Pfauth (POM) • deepdives with leading experts in Amazing Cultures • and much much more

15.30 Block 3 IMPACT LEADERSHIP


How can you amplify your impact as a leader? Help people grow and excel as a professional and person?

Extreme Resilience: leadership lessons from the Heart of Ukrain - Maryna Saprykina

Habits and Routines of Magnificent Leaders Tim Ferriss (45 mins) A conversation with Ernst- Jan Pfauth

• The Impact Mindset - Typhoon
17.15 Reception and afterparty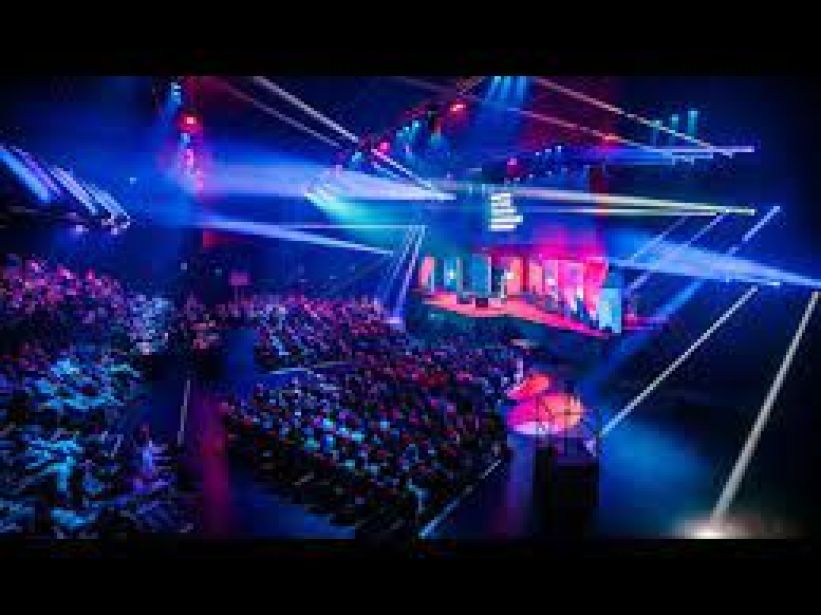 08.30 Registration
09.00 Start
AFAS Live
Johan Cruijff Boulevard 590
1101 DS Amsterdam